Prodek® is designed to provide maximum weather protection. The 50mm high rib on Prodek® reduces the risk of wind driven rain entering the roof and ensures that water is channelled into the pan area of Prodek®. It has a non-syphoning side lap which reduces the risk of moisture transfer between sheets due to capillary action, thus reducing the risk of roof leakage. In addition, turn up/down tools are available to assist in weatherproofing the end of the Prodek® sheets.
Custom made for your project
For lengths longer than 1.2 metres Prodek® can be rolled to the specific length you require, provided satisfactory transport and handling facilities can be arranged.
Prodek® is available in un-painted zinc/alum, and in an attractive range of factory pre-painted colours. To give your roof a professional finish, painted self-drilling screws are available. We offer a complete range of accessories and flashings for use with Prodek®, and can provide professional advice on specific flashings.
Profile


Material Specifications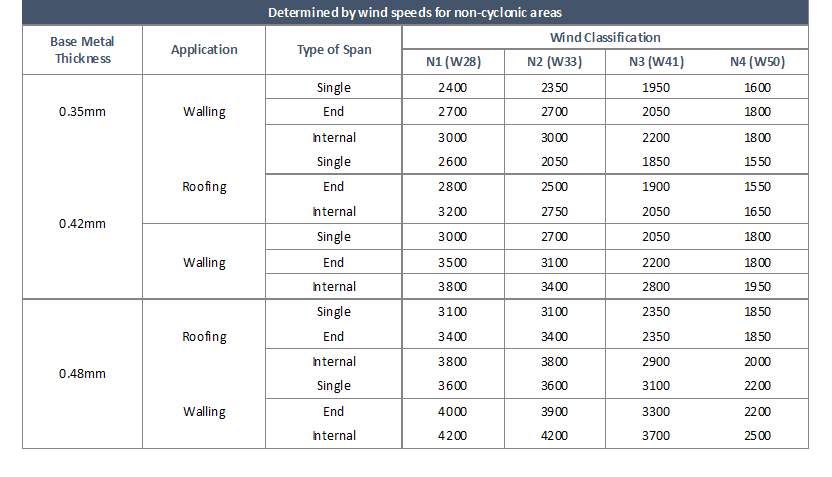 Values applicable for use with steel supports of minimum 0.95mm thickness, G550.