Superdek® has a trapezoidal profile with an anti-capillary rib on the under-lap, which provides weather tightness and the ability to perform well at low roof pitches. This design feature makes Superdek® the prime roofing and walling choice for many medium sized commercial projects. Superdek® is also ideal for fencing, where its bold rib shape provides an attractive appearance.
Custom made for your project
Superdek® sheets longer than 1.2 metres are rolled to the specific length you require, provided satisfactory transport and handling facilities can be arranged.
Profile

Material Specifications

Spans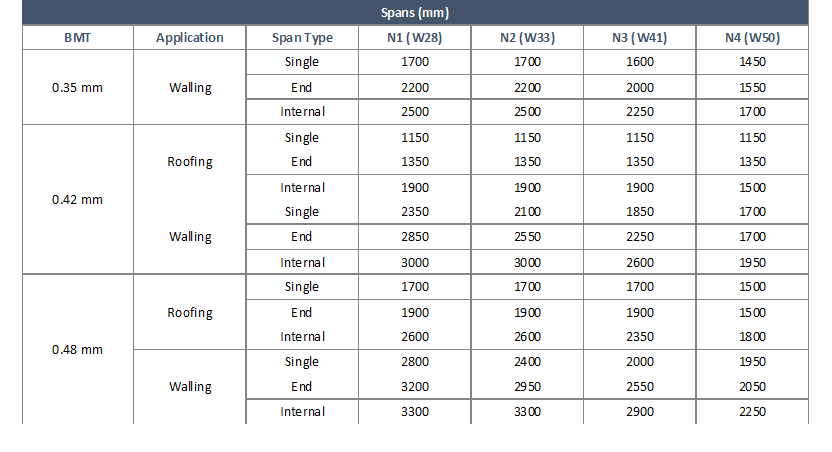 The values are determined by wind speeds for non-cyclonic areas and are for use with steel supports with a minimum thickness of 0.75mm, G550.