Article #5 Understanding Whirlybirds
Whirlybirds are a cost effective way to cool your roof space. They remove a significant amount of heat from your home whilst reducing moisture and improving ventilation and airflow. Whirlybirds are also known to assist with pest control.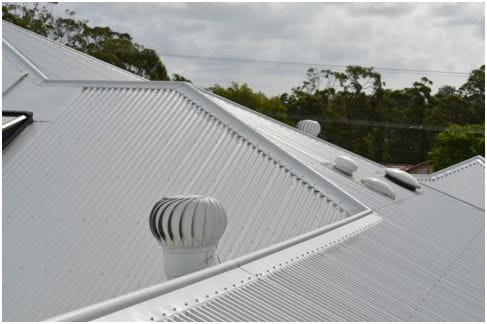 How Whirlybirds Work

Whirlybirds exhaust the very hot air that becomes trapped in the space between the ceiling and roof. This prevents heat radiation into rooms.

A well ventilated home is protected from problems associated with moisture condensation and temperatures that can soar to a blistering 60°C. In hot humid localities, mould, mildew, dry rot, and damp insulation (which becomes inefficient), is frequently found where proper ventilation is not provided.

Normal insulation is not enough to prevent heat radiation into your home. With effective roof space ventilation less heat is radiated into your rooms, and air conditioners and fans can cope more easily. Power costs are reduced too.

The benefits of whirlybirds in winter

Whirlybirds remove damp air which means they reduce power bills in winter.

Moisture laden air from inside the home, and outside air, can condense and cause dampness. Ceiling insulation loses its effectiveness when it becomes wet, and as a result, increases the need for heating to compensate for heat loss. Damp conditions can also cause ceilings to become mildewed. Proper ventilation of the roof space overcomes these problems and helps lower heating costs. Shaded areas of your home particularly benefit.

Installation

Whirlybirds can be installed on metal or tile roofs with a pitch between 0 and 45° as a straightforward DIY project. Easy to follow instructions are included and special tools and electrical connections are not required. Whirlybirds are available in Zincalume® or any COLORBOND® colour.

Whirlybirds provide year-long ventilation and more comfortable living with no maintenance. Great reasons to install one on your roof today!